Physiological Liberation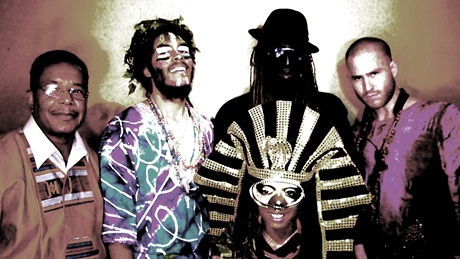 Leaders of the Physiological Revolution
The late 1800's proved to be a remarkable time in the history of human health. In Europe many philosophers and scientists began to question the conventional and formative concepts regarding the nature of the human body and the purpose of human existence. In the 1890's a cultural Renaissance inspired by the works of Nietzsche, Goethe, Hesse, and Baltzer emerged as pioneers began to experiment with natural cures, raw foods, vegetarianism, and social reform. Thousands of young Germans rejected urbanization to pursue a more natural lifestyle. (Kennedy, Hippie Roots)
Arnold Ehret
In the early twentieth century many Germans began to migrate. Countless members of the counter-culture relocated in southern California where they could practice their natural lifestyles in a warm, comfortable climate amidst an abundant supply of fresh fruits. The lifestyles of the immigrants had a profound influence on many young Americans who adopted the natural beliefs and practices. In 1914 Professor Arnold Ehret, counter-culture icon and author of the Mucusless Diet Healing System, moved to southern California and began to operate a very successful sanitarium. (Kennedy, 146) He published many works and established a school where he instructed students on how to administer the Mucusless Diet to patients. Before his tragic and untimely death Ehret cured and educated thousands through his teachings and life example.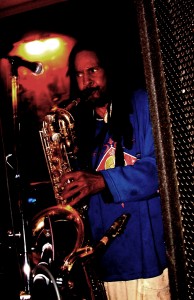 Victor Buttrom
Throughout the mid 1900's the counter-culture would inspire various social movements including the beatnik, and hippie generations. (Kennedy, Hippie Roots) Although founded on the principles of a vegetarian lifestyle and a natural physical culture, the pursuit of superior health began to decay into the experimentation and indulgence of unnatural stimulation. Despite the deterioration of the original ideals of the movement Americans continued to read Ehret's literature, however very few wholeheartedly ascribed to his teachings.
In the late 1970's a group of African-Americans in Cincinnati, Ohio began to experiment with Arnold Ehret's Mucusless Diet Healing System. Led by saxophonist Victor Buttrom, these Ehretist forged ahead endeavoring to maintain a mucusless lifestyle. Buttrom formed a creative jazz collected known as "The Healing System" and often performed progressive free jazz in the communities and streets of Cincinnati. In 1983 the jazz drummer and percussionist Brother Air met Buttrom while he was playing on the street. He soon began to pursue the Mucusless Diet Healing System. Over the next twenty-five years Air would contribute much to the diet, especially in regard to its practice as a lifestyle. Air's adoption of the daily lemon enema, as well as the formation of his family around the Mucusless Diet, created a template for all Ehretist to follow.
Prof. Spira enrolled at the University of Cincinnati College-Conservatory of Music in 2001 to pursue a degree in jazz studies. Knowing that he would not learn everything he needed to know about playing jazz within the classroom, he made it a point to become a part of the local jazz scene. He became a regular at the Greenwich Tavern and Sonny's Lounge jam session. It was during one of these sessions where Brother Air and Prof. Spira met.  Spira was interested in the way Brother Air dismissed the principles of Western dietetic theory and asserted that the only true road to health was through Prof. Arnold Ehret's Mucusless Diet Healing System. In August 2002, Prof. Spira, his good friend Daktehu, and Brother Air were all sitting in on Erwin Stuckey's set at Chez Nora in Northern Kentucky. At the intermission, Daktehu and Spira hit the free buffet and filled their plates with chicken wings and other delectable. As we sat and ate, Air began to speak very clearly about the Mucusless Diet Healing System. Brother Air talked about his experience eating nothing but fruit for an entire year and sustaining 100 day fasts. By the end of the conversation Spira and Daktehu both decided to buy the Mucusless Diet Healing System and check it out. Before long, they were adamant practitioners.
'Uncle' Eddie Brookshire
In November of 2003 Professor Spira and Brother Air traveled to see Ehretist and jazz saxophone legend Charles Lloyd. Lloyd is a famous jazz saxophonist who started practicing the Mucusless Diet in the 1970s, and even dedicated a song to Ehret on his album warm waters entitled "Dear Mr. Ehret." The concert took place 100 miles north of Cincinnati in Columbus, OH and Lloyd made a special request that Air attend the concert during a radio interview. Air's vehicle was down and money was tight. Air and Spira ultimately drove to Columbus and played on the street in near freezing temperature to make the ticket money for the concert. Following an extraordinary concert, Lloyd sat down with Air and Spira to talk. Air asked him what he knew about Breathaireanism and Lloyd began to tell stories of his days fasting in the mountains. This meeting had a profound impact on Brother Air and he was inspired to begin his first 8 ½ month juice fast. Also, Lloyd's insistence on hearing Air and Spira's music planted a seed for the creation of the Breathairean Ensemble.
Charles Lloyd
In 2004 Spira and Air assembled a group of musicians to fulfill a series of engagements at the University of Cincinnati. Upon the completion of the concerts Professor Spira, Daktehu, "Uncle" Eddie Brookshire, Baby Babaji, and Brother Air continued to rehearse without a musical engagement in sight. Soon they realized that the band was all-vegetarian and Ehretist. It was then that the band became known as the Breathairean Ensemble. It was established that the group would function as a support system for its members who are striving to achieve physiological liberation.
Paperbacks available on Amazon: CLICK HERE
The musicians strive to carry Ehret's torch through the twenty-first century and inspire all who are dedicated to self-preservation and the pursuit of eternal life.
¡music that saves lives!