Daktehu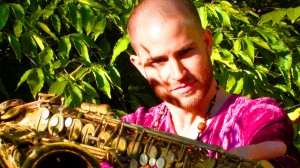 Daktehu
Saxophones, Keyboards,
 Percussion, and World Wind Instruments
Who is committed to achieving physiologica

l liberation? Daktehu is!
A native of Cincinnati, Ohio, Daktehu began playing the saxophone at the age of eleven. A profound love for jazz and music-making was fostered in the 

Princeton High School Jazz Ensemble where his peers honored him the distinguished

 Louis Armstrong Award. At Princeton he became good friends with Professor Spira, and they began to regularly have practice session where they would explore avant-garde jazz, including the music of John Coltrane

, Ornette Coleman, Charles Mingus, and the Art Ensemble of Chicago. They would also begin to engage in long philosophical and spiritual discussions which, according to Hu, gave him the open-mindedness that would prepare him for Arnold Ehret's message.
In 2000 Daktehu, who was about 250 pounds, met Brother Air while he was working in a local music stor

e. After a thirty minute conversation about the Mucusless Diet Healing System, Hu was inspired to become a vegetarian. A year later Hu would cross paths with Air again and was inspired, with Spira, to fully adopt a mucusless lifestyle. Today Daktehu weighs 190 pounds and is one of the leading practitioners of, and advocates for, the Mucusless Diet Healing System. 

  
Daktehu says that:
I am diligently transitioning toward a diet that consists of fruits and starchless vegetables. I am aggressively cleansing my digestive tract and bloodstream from years of uneliminated waste matters, in the pursuit of superior health and vitality. I am a man learning valuable life lessons everyday as I immerse myself in the study of physiological wisdom. My music captures and expresses this journey. Please listen and enjoy the vibrations; the music of Daktehu is dedicated to you.
                                                                                                -Daktehu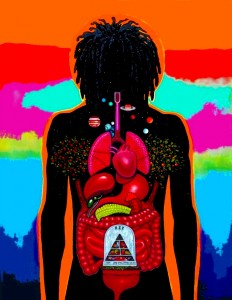 Daktehu's Links